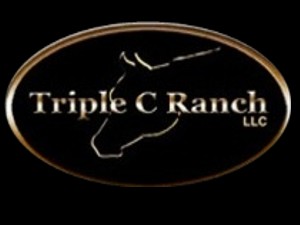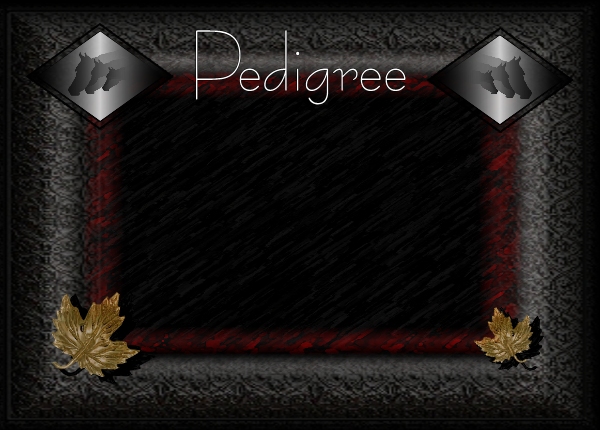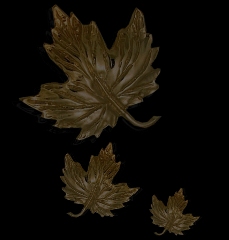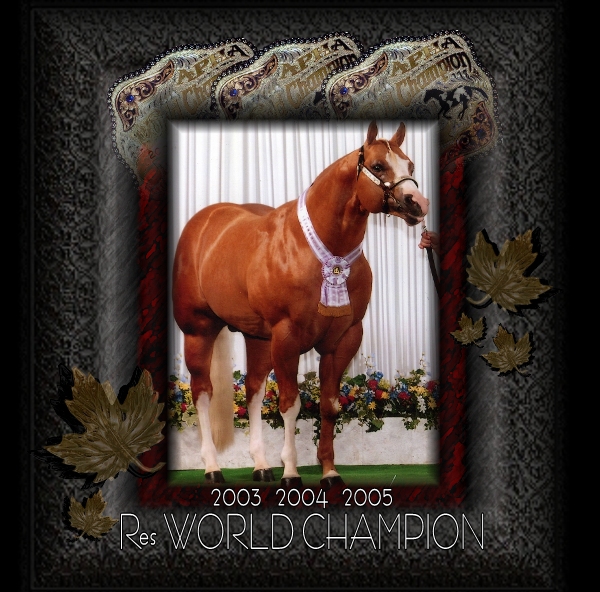 SERIOUSLY SECURE

Barn Name:  Zeke

APHA / PBHA / AQHA

NEGATIVE OLWS    -     HYPP N/H

*NEGATIVE FOR THE LETHAL WHITE

2006 PHBA WORLD CHAMPION

2006 APHA WORLD CHAMPION

2005 APHA Reserve WORLD CHAMPION

2004 APHA Reserve WORLD CHAMPION

2003 APHA Reserve WORLD CHAMPION

2 X  WORLD CHAMPION

3 X  RESERVE WORLD CHAMPION

MULTIPLE WORLD CHAMPION SIRE

Also......

Superior Halter Horse

140 Open Halter Points - 27 Amateur Halter Points

27 Grand Champions - 10 Res Grands

2003 Yearling National Honor Roll Stallion

2004 2yr old National Honor Roll Stallion

STUD FEE - $2500

$250 Booking Fee to Reserve your breeding

1/2 Price Fee if booked prior to January 1st

Limited to 20 mares at this rate!

EVA & CEM Negative

AQHA INCENTIVE FUND

BREEDERS TRUST


We purchased "Zeke" in April of 2006 with 3 Res World Titles for our breeding program.  He has been such a "naturally" incredible stallion at every age, every year,  that we decided to send him back to the World Show one more time. Needless to say we are very proud to see this rare triple registered stallion get his well earned and deserved WORLD CHAMPIONSHIP TITLE not just one, but TWO. He will now retire to the breeding barn and we will be working on his offspring for those buckles! 

2 0 1 1 B O O K S  N O W   O P E N

The TOTAL Deluxe Package for your mare!

AQHA APHA   PHBA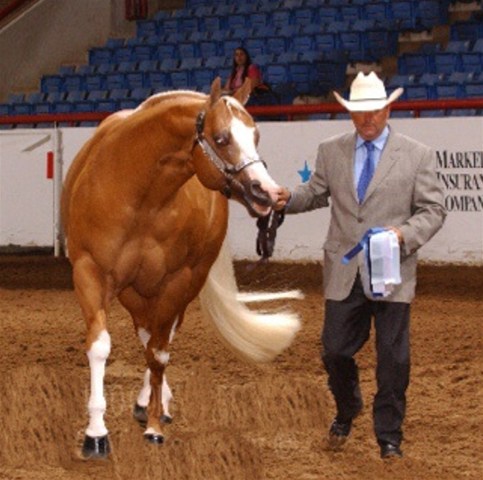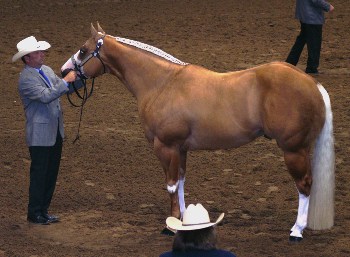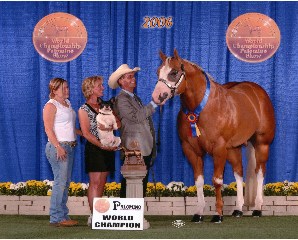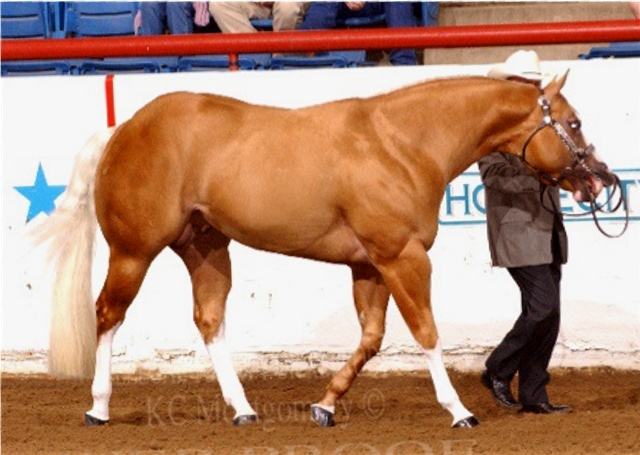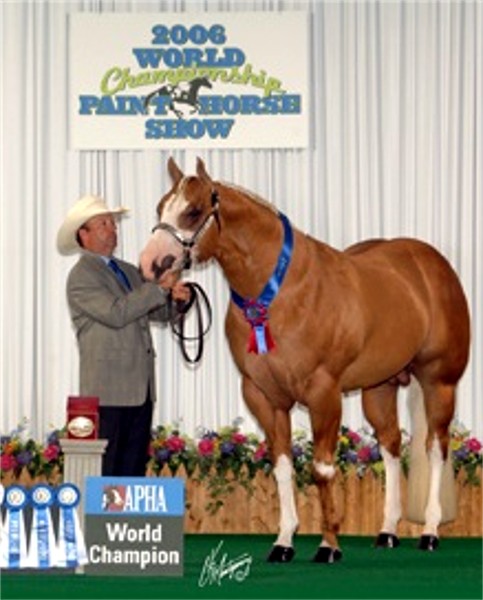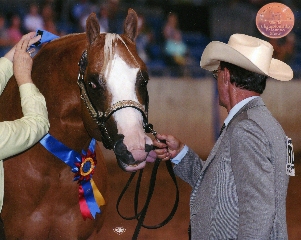 We Now Accept the Following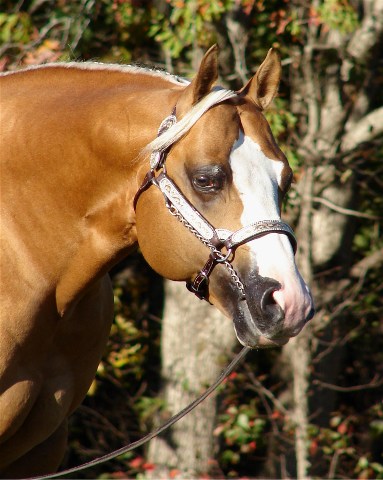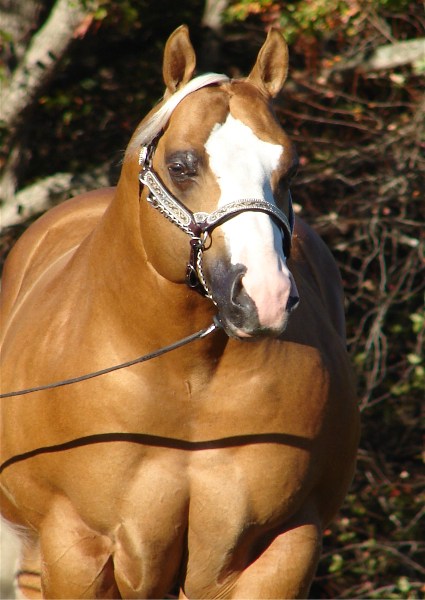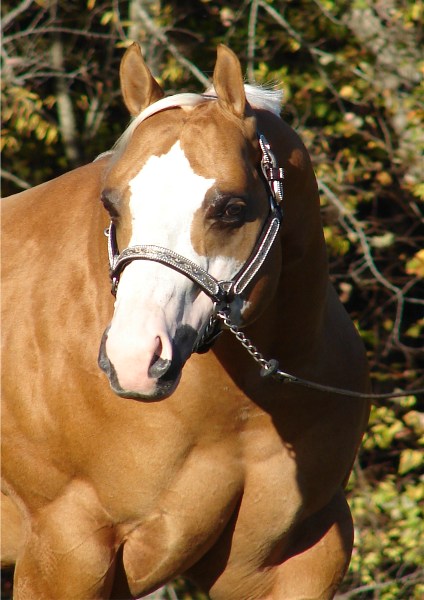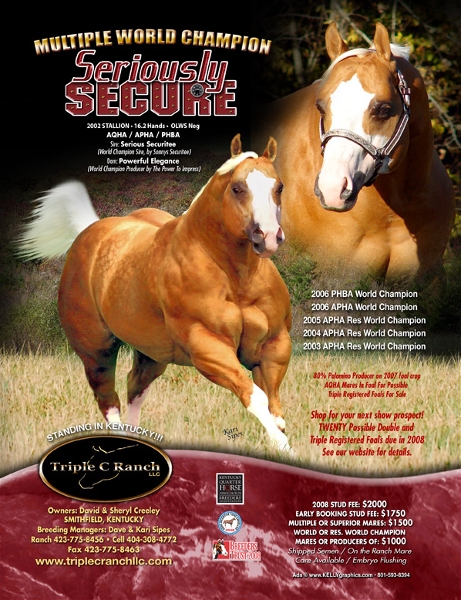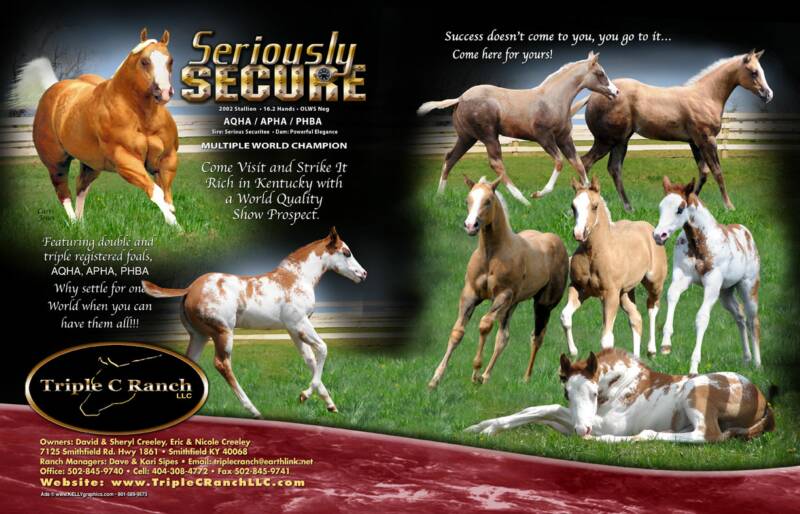 OCTOBER 2007 PHOTOS - By Kari Sipes

MAY 2007 PHOTOS in Natural Pature Condition - during breeding season not being conditioned - Photos By Carri Jones

This is HIM in the RAW - all  NATURAL!!!!

(Click on photos to enlarge)







2 0 0 6

2x  W O R L  D   C H A M P I O N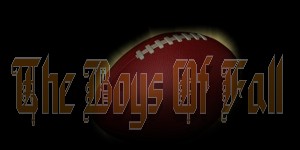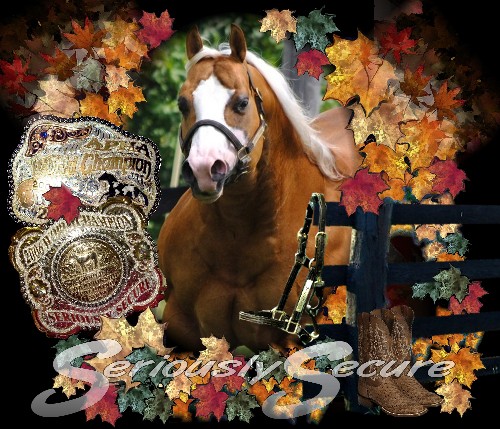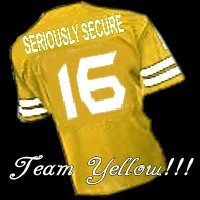 S E R I O U S L Y    S E C U R E

2002 AQHA / APHA / PHBA Palomino Stallion

Sire: Serious Securitee   Dam:  Powerful Eleganz SGN

16.2 Hands Tall  - HYPP N/H  -  Neg OLWS

Mulitple World Champion

Multiple World Champion Sire

Fee:   $2500.00

Shipping  $250.00

1/2 price fee to the first 20 mares booked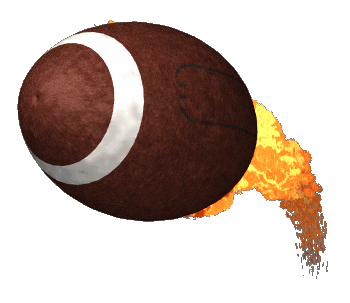 "Sucess doesn't come to you.... you go to it"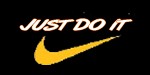 "Dont Sit On The Sidelines Anymore~!"

Photos Taken Summer of 2010  - (click on photos to enlarge)

2010 Pinto WORLD CHAMPION

Congratulations to Charles and Debra Biggs of Texas on the World Show Win at the Pinto World with their beautiful Seriously Secure filly.  Good luck in the future with her!

2010 ApHC  WORLD CHAMPION

2010 PHBA  RESERVE WORLD CHAMPION - Amateur

"You Cant Be Serious"

Congratulations to Todd Davis & Kenneth Austin on their two big wins with their beautiful colt by Seriously Secure.


Triple C Ranch LLC - Smithfield Road, Smithfield, KY 40068  (502) 845-9740

Web Design and Graphic Art By

All Rights Reserved